Regular price
Sale price
$15.00 AUD
Unit price
per
Sale
Sold out
RemainBee is a multipurpose skin relief roller serum. The unique ingredients combination in RemainBe makes it an effective treatment for a variety of skin issues, including acne, eczema, itchy bites and minor skin conditions, such as cuts, sores and abrasions. The rollerball applicator allows for targeted application of the serum to the areas of the skin that need it most.

RemainBee is easy to use and can be applied directly to the skin or mixed with your favorite moisturizer or foundation. For best results, apply RemainBee twice a day, morning and evening.

RemainBee helps to relief skin discomfort, and the formula's potent antibacterial, antioxidant ingredients provide more moisturising and repairing properties to the skin.

RemainBee Spokesperson

New Zealand Cpop Artist, Producer, singer, songwriter-Laurence Larson


Key Ingredients

Totarol
It is a unique New Zealand product that has antibacterial, anti-inflammatory and antioxidant properties. It is sustainably sourced from the heartwood of recycled Totara trees.
Totarol is nature's super antioxidant. It is 3 times stronger than Vitamin E, and a potent force to neutralise free radicals linked to skin ageing.


Propolis
Promote to decompose pigment, smooth wrinkles, slow down aging, accelerate the regeneration of tissue cells and the healing of wounds.


Harakeke Flax Gel
Harakeke Flax Gel is nature's super skin hydrator, with a high quantity of natural skin nutrients and polysaccharides.
The mild astringency of this gel helps control oil overproduction, which makes it an effective defense against breakouts.
It naturally soothes, hydrates and cools, reducing puffiness and redness


Salvia Offcinalis Extract
Remove bruises, astringent , antimicrobial

Anthemis Nobilis Flower Oil
Smoothing and soothing effect
Healing and regeneration of skin tissue

Calendula Offcinalis Flower Oil
Moisturising, anti-inflammation and cell regeneration, so often in the wound care or treatment of sunburn, acne, skin frostbite, diaper rash, skin diseases,
skin scars, and abrasions
Benefits

•    Relieves skin breakout and acne.
•    Relieves eczema and dermatitis.
•    Reduces redness and inflammation associated with sun and wind burn.
•    Treats insect and mosquito bites.
•    Provides antibacterial support for minor cuts and wounds.
•    Increases skin moisture
•    Helps makeup more flattering
View full details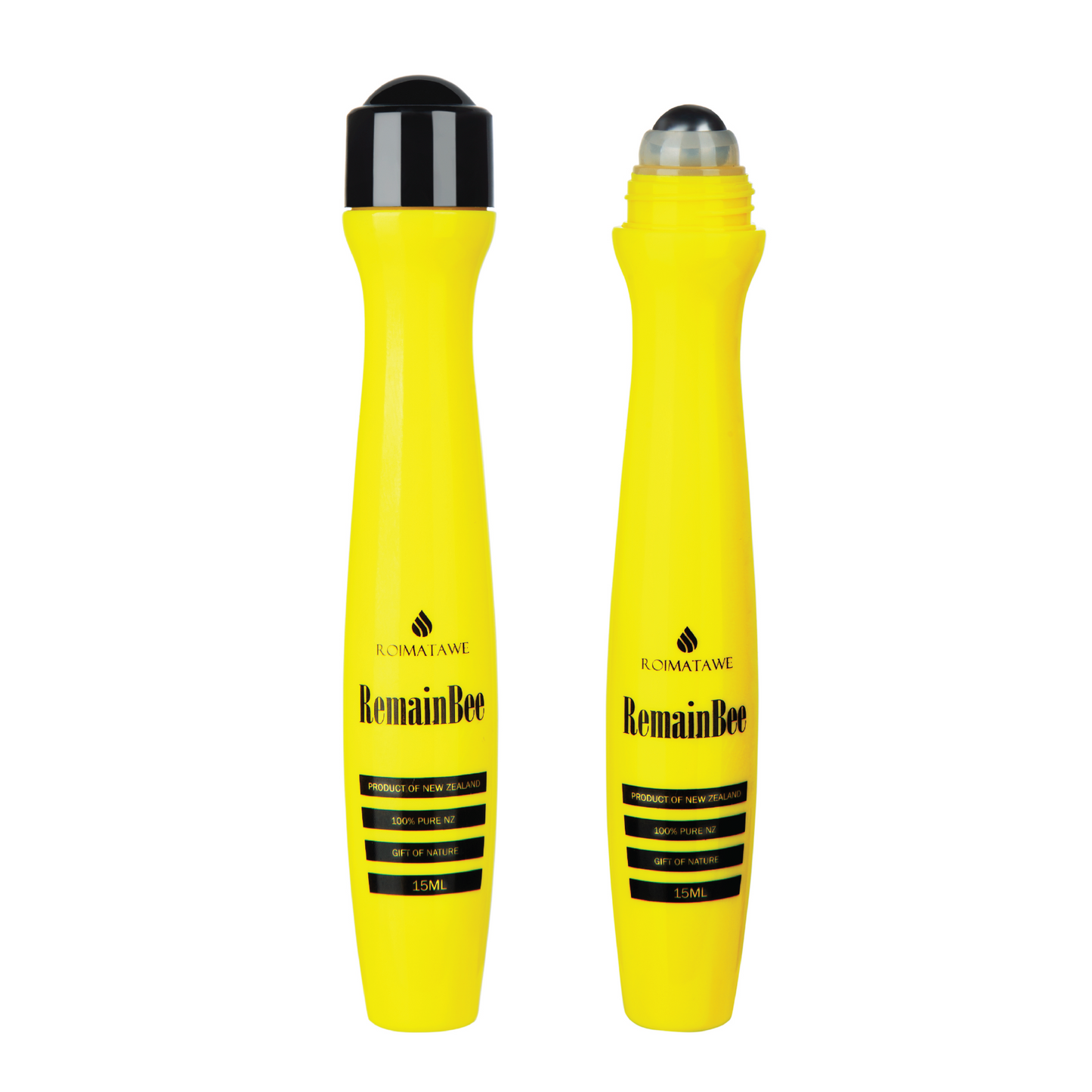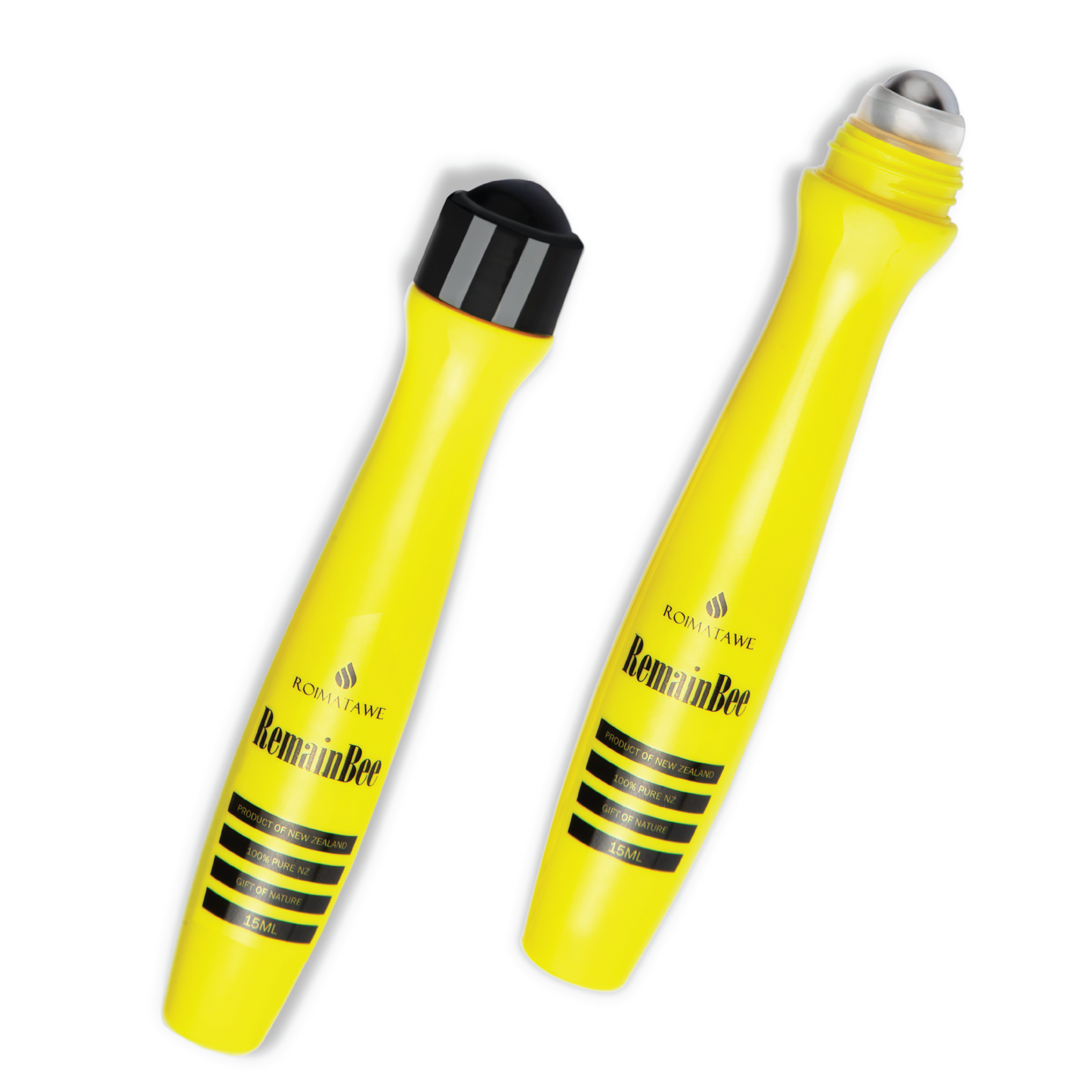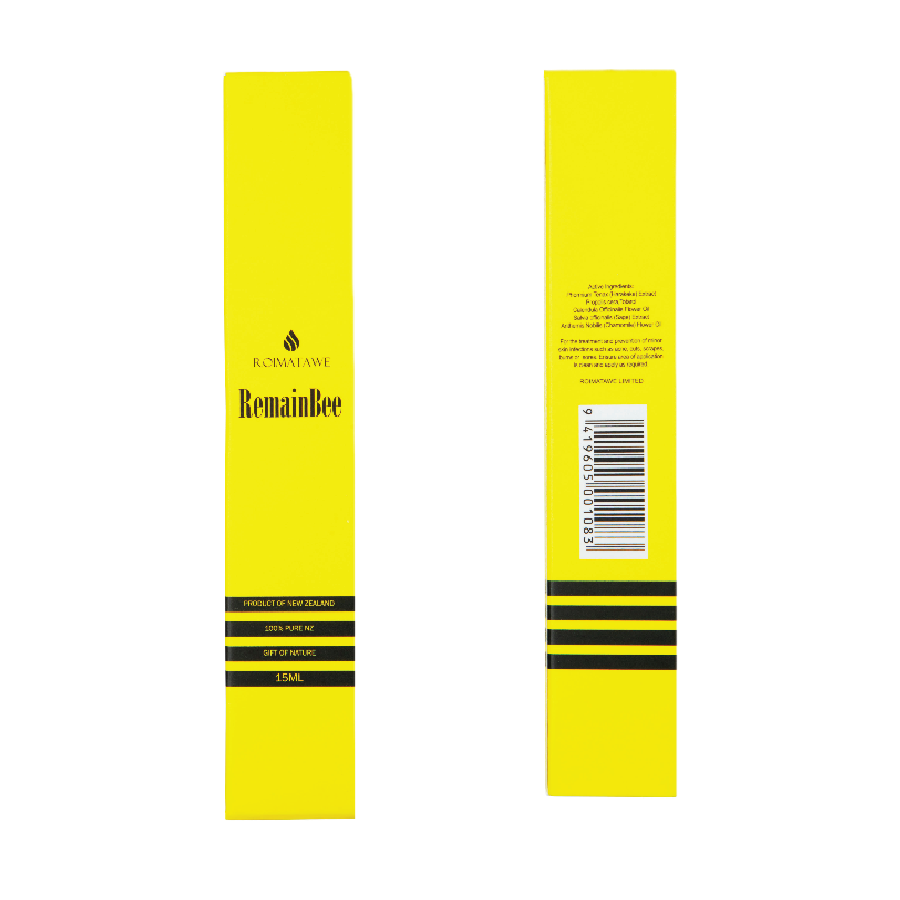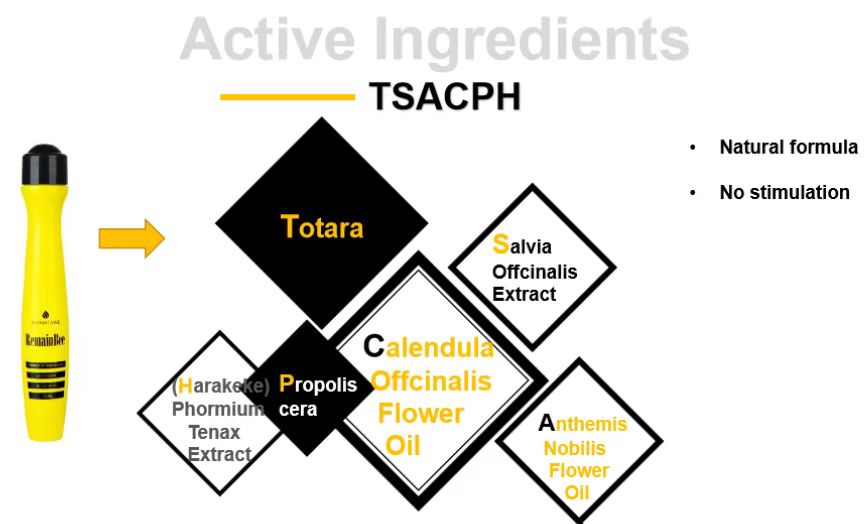 Nature's Creation
All 6 key ingredients used to create RemainBee are work of nature. Providing you and your loved ones the natural skin care experience you have never had before.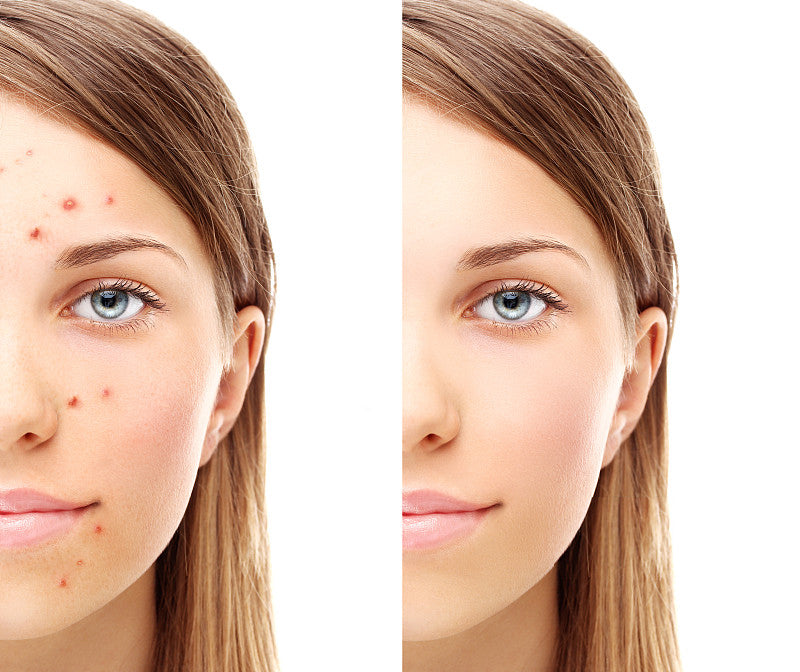 Revive Your Skin
RemainBee is a natural product that helps to clear up skin breakouts and acne. It contains a unique blend of ingredients that work together to soothe and heal the skin. Additionally, RemainBee helps to prevent future breakouts by keeping the pores clean and free of bacteria.
Easy To Use
Get Free Shipping

Order $80 or more and get Free Shipping to anywhere within NZ

Want to buy in bulk?

Get in touch with the ROIMATAWE team today, we are happy to assist and fulfill your requirements.

Contact Us
Customer Reviews
10/31/2023
I recommend this product
Love it!
I wish I could find it / buy it in the USA, While visiting family in NZ last month , I purchased it at a honey store, if I knew it was this good, I would have purchased more. Love it for my dry skin and mosquito bites. Cheers!
MS

United States
02/01/2023
Tony L.

Australia
09/06/2022
Great Prodcut
Work as expected, will buy again.
Jimmy

New Zealand